My friend
Tyler
recently issued the challenge for people to photograph, then blog their commutes. Fun, right?
Liana
was up for it, too. So, with that, here's how I get to work.
The start is always the same - here's the driveway leading away from Stately Wasser Manor.


And here's my street.



I pass this new store called Gameology. It's where you can hang out late into the night pounding Red Bull and playing Halo or whatever. I am semi-terrified of it.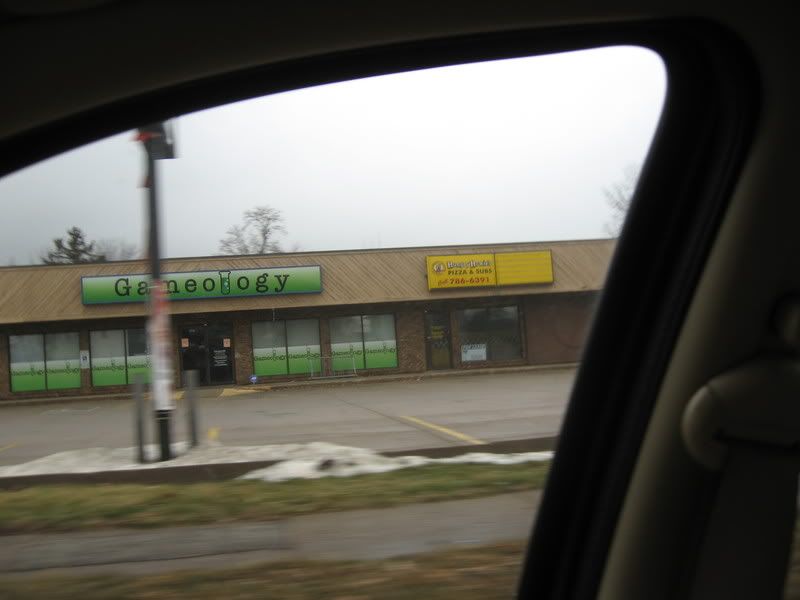 This is a crappy picture, but I had to post it anyway. It's of a tattoo parlor, and 90% of the time, there are heavily tatted guys hanging out in front smoking. The tattoo parlor is almost exactly one mile away from my house, so I always feel excited when I get to it out running. I feel a connection to it.



These are some of the dorms at Augustana College, where Steve works.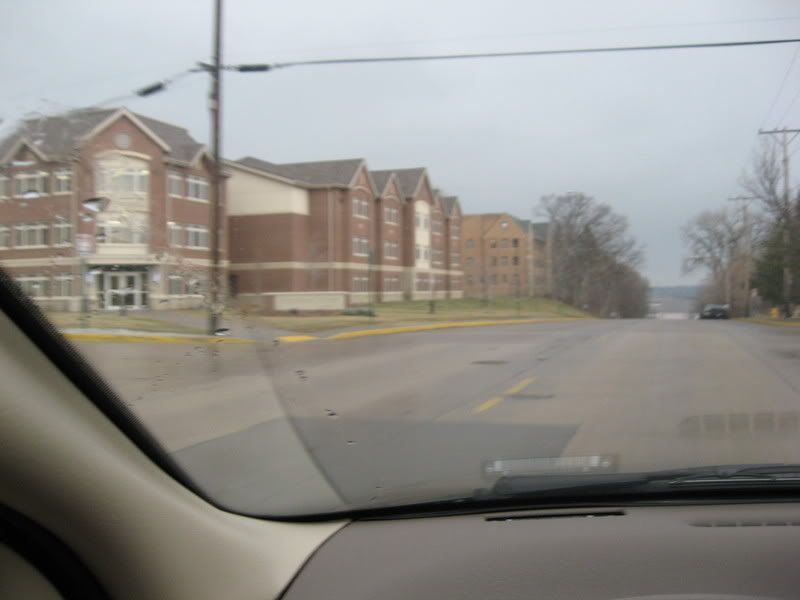 Then I pass a train yard.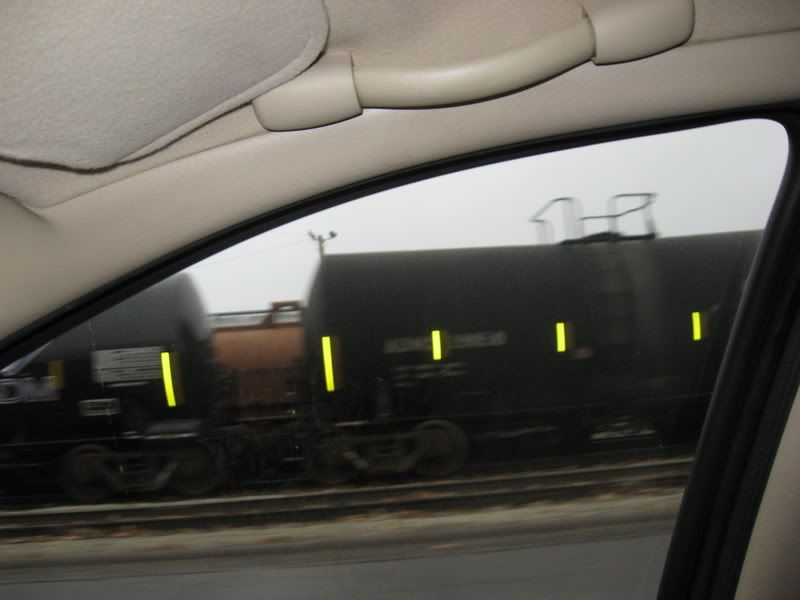 This bridge is called the Government Bridge (or something like that) and it goes to Arsenal Island, as well as over the Mississippi into Iowa, where I work. I was too chicken to take pictures of the outposts at the Arsenal because I didn't want to look suspicious.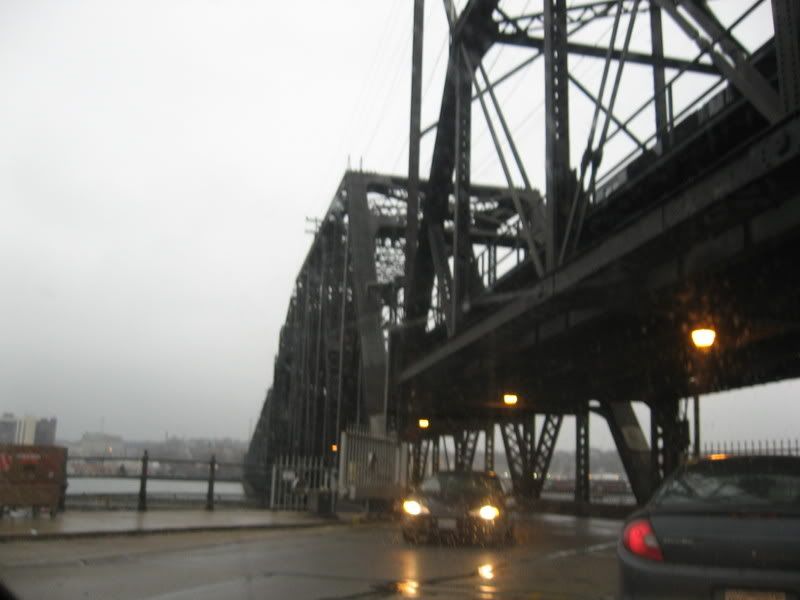 The bridge is about a thousand years old. I've run across it before. The surface of it is a grate. You know that creepy feeling you get when you walk over a subway grate, like you can imagine plummeting down into the Morlock tunnels? I had that feeling the entire time I ran across it. It even seems to shake. And if you look down, you can actually see the river. It is terrifying.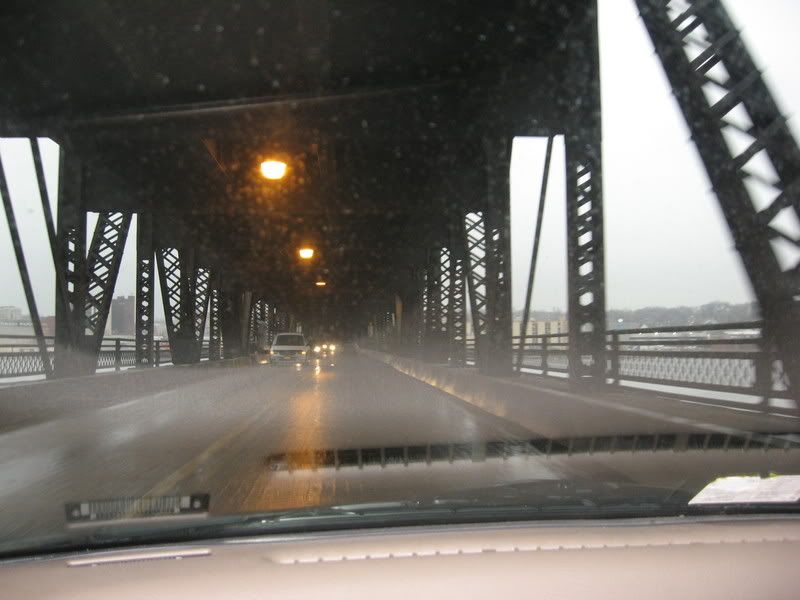 Welcome to Iowa! Check out this skeevy pawn shop...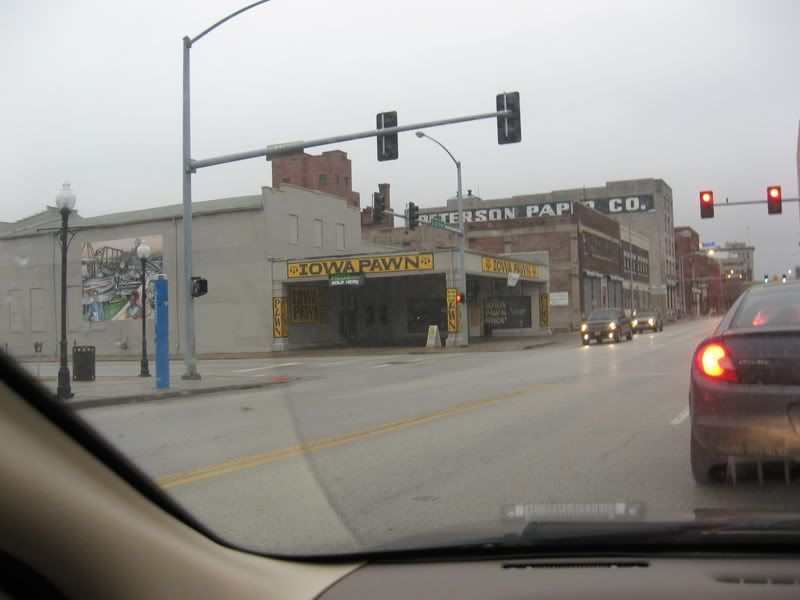 Located right near a really cool arts center.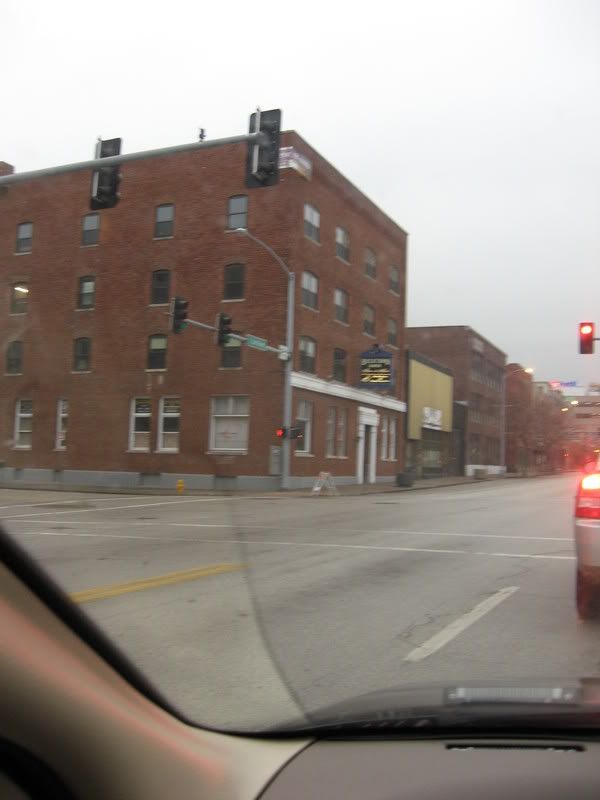 That's my parking garage, and that clock tower is part of my building.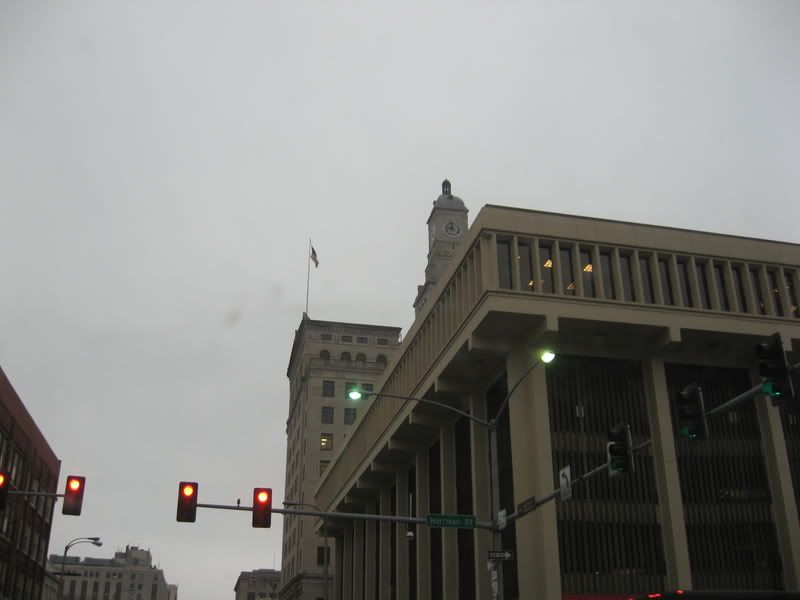 The view from the walkway to my office is really cool. You can see the Figge Art Museum...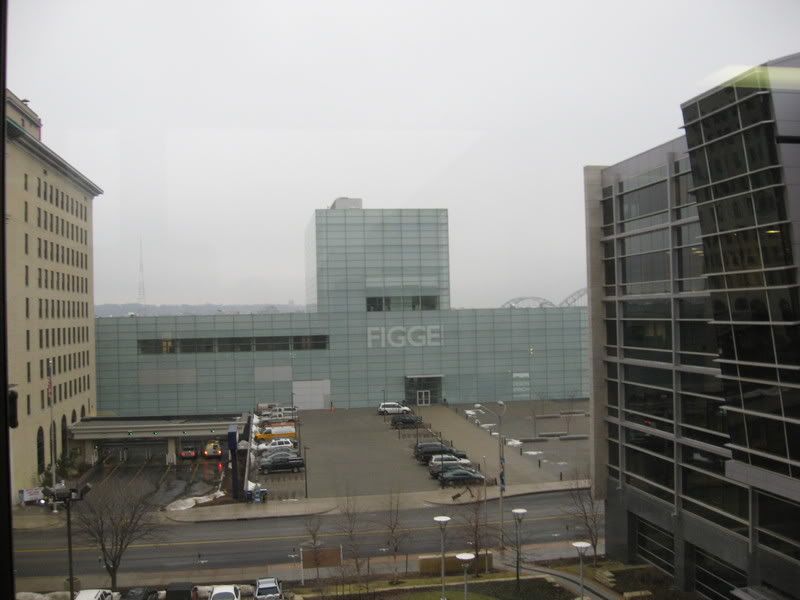 And the River Music Experience building, which is also home of Mojo's, where you can get the finest chocolate chip cookies in all of downtown Davenport... provided you get there before they sell out.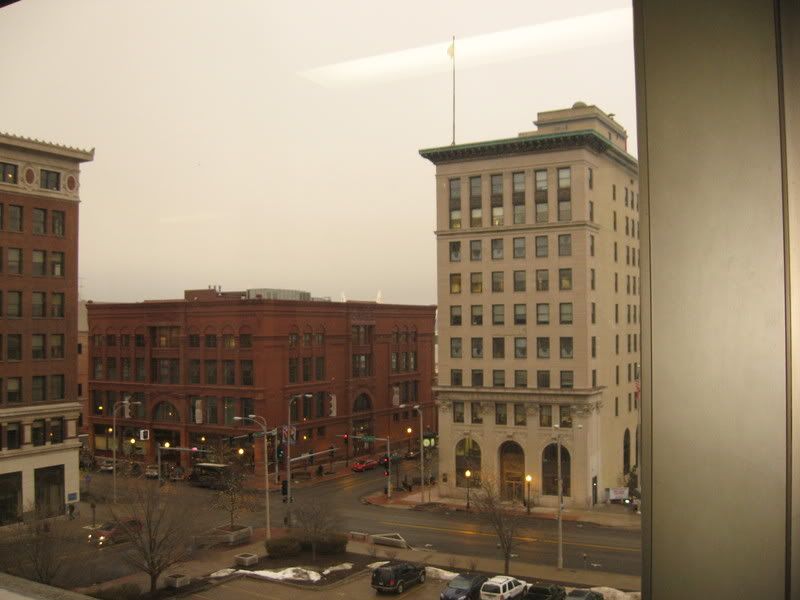 And we made it! There's my desk!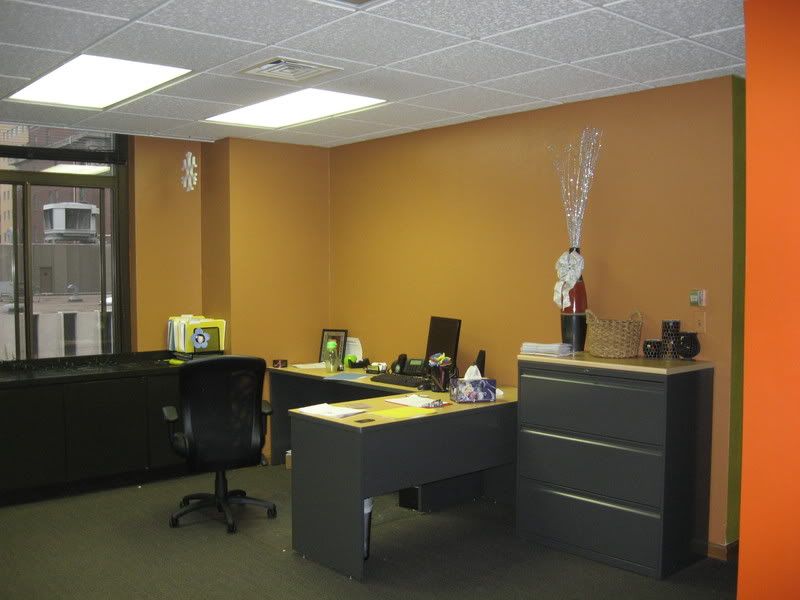 Now, on other days, my commute is slightly different. The next day, I had a partner.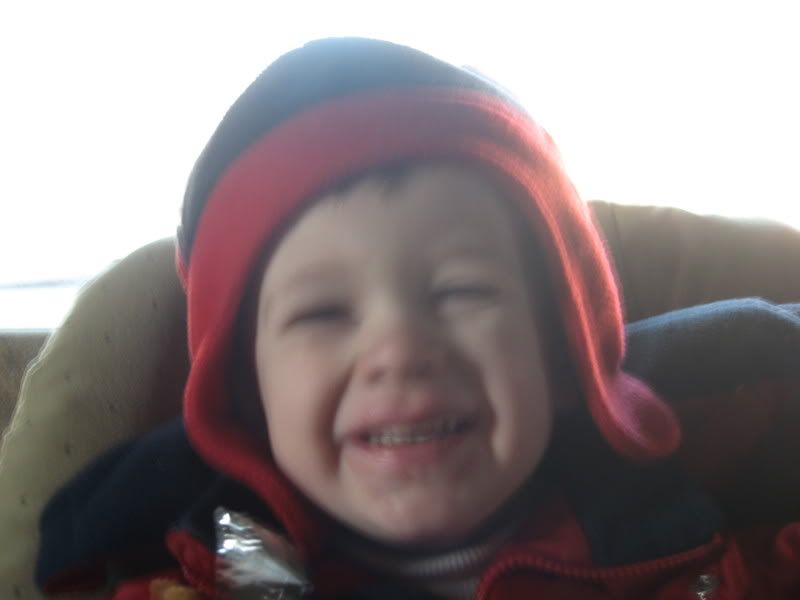 We pass Dr. Gyros, where Steve and I occasionally have prescriptions filled for deliciousness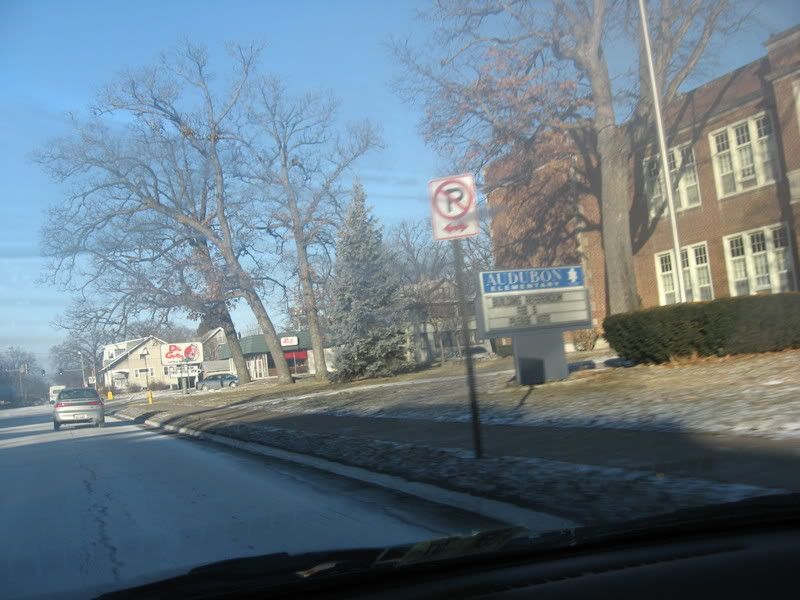 And Whitey's Ice Cream. Mmm, Whitey's.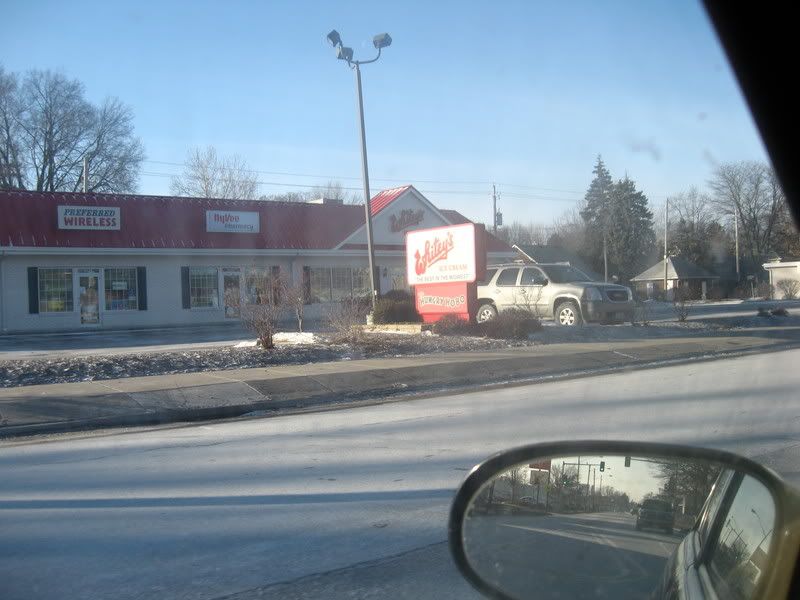 Jack is safely dropped off at school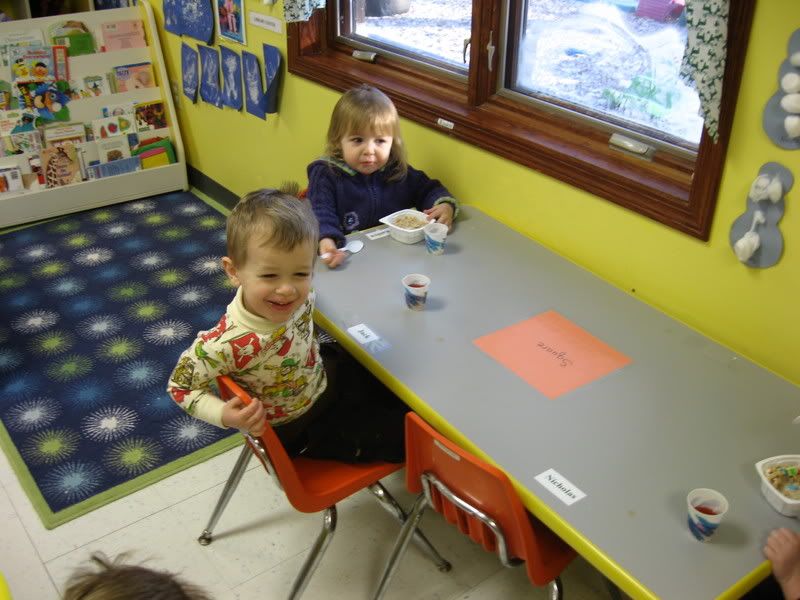 and my drive continues. This is Rock Island High School, and I remember running track meets right here.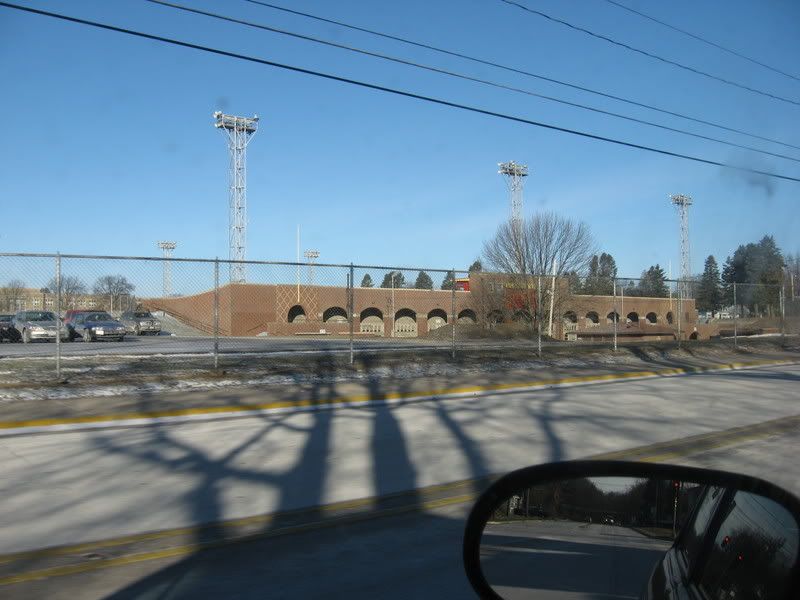 From there, I get on the Centennial Bridge, which is much prettier than the Government Bridge. I've run across this one, too, because it's cool to think I can hit two states on a run.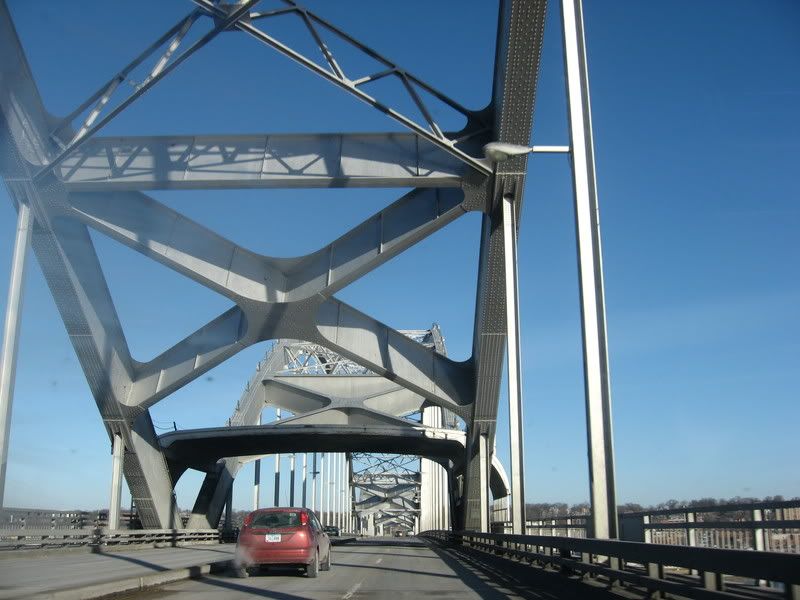 That day I took a different route home because I had a meeting. I was happy to get a shot of this building, The Stripping Solution. It's like the answer to the I'm A Single Mom And I Just Want To Make My Way Through College Problem.
Here's yet another bridge across the Mississippi. I'll run over it when I do the Quad Cities Marathon in September.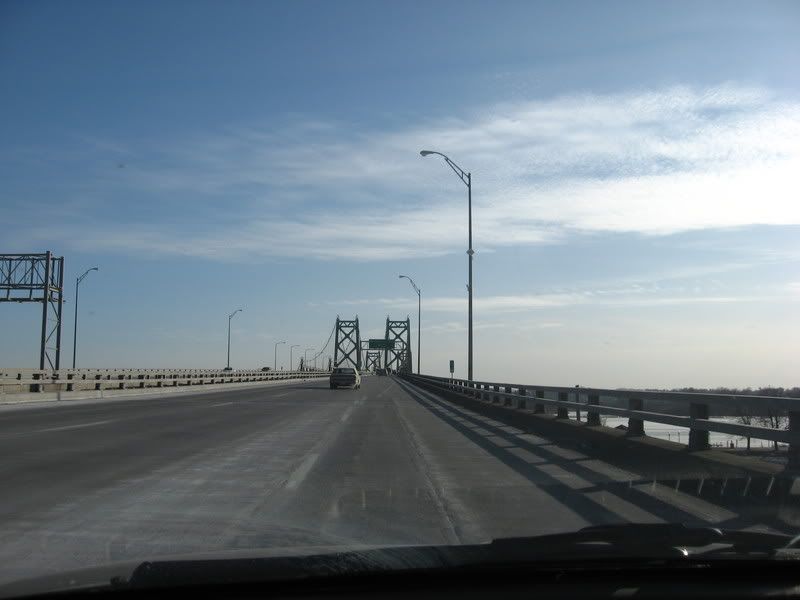 So, that's how I get to and from work. There's plenty to look at, and it's even nicer when it's not ass-cold out.