Okay, yeah... it's been a long time since I've posted. Things have been absolutely crazy at Stately Wasser Manor. The boys and I went to Disney World for a week. Then, there was a rushed week at home, then Steve and I left for a long weekend for a wedding - at which I was the minister. And in between was my peak mileage week for the marathon. It got to the point where I couldn't sleep because I was so stressed about things like when I was going to get a pedicure, because I really needed one, because the shoes for the wedding had peep toes, but what if they messed with my calluses and I got blisters - and holy Yoda, am I really stressing out about a
spa treatment
?
So, now it's time to catch up.
First, I colored my hair before our vacation.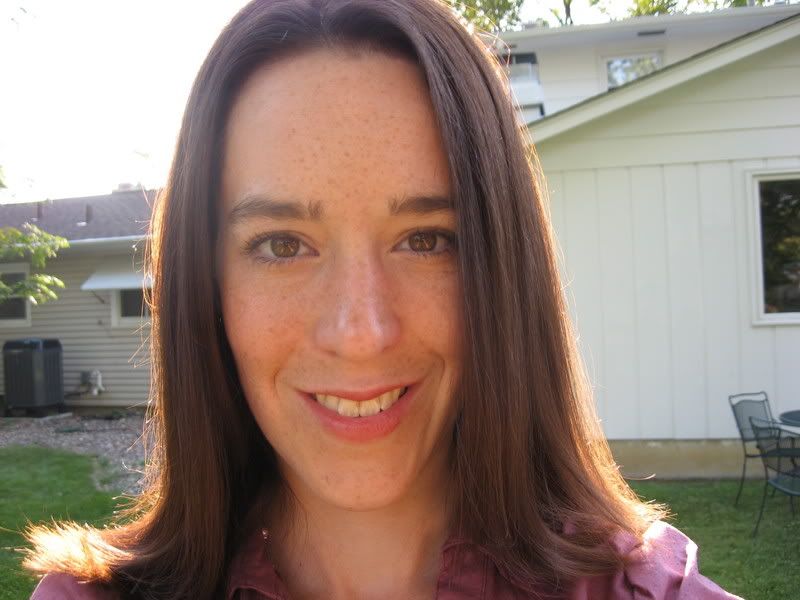 Believe it or not, I think it has a passing resemblance to my natural hair color, whatever that is.
Then, the boys and I had an amazing, amazing trip. I wondered if going to Disney World with a two and a half year old kid, especially one who is potty training, was going to be just exhausting. But it truly wasn't. Jack was so delighted by everything that he spent most of the vacation in a state of delight, saying, "Lookit!" about every two seconds.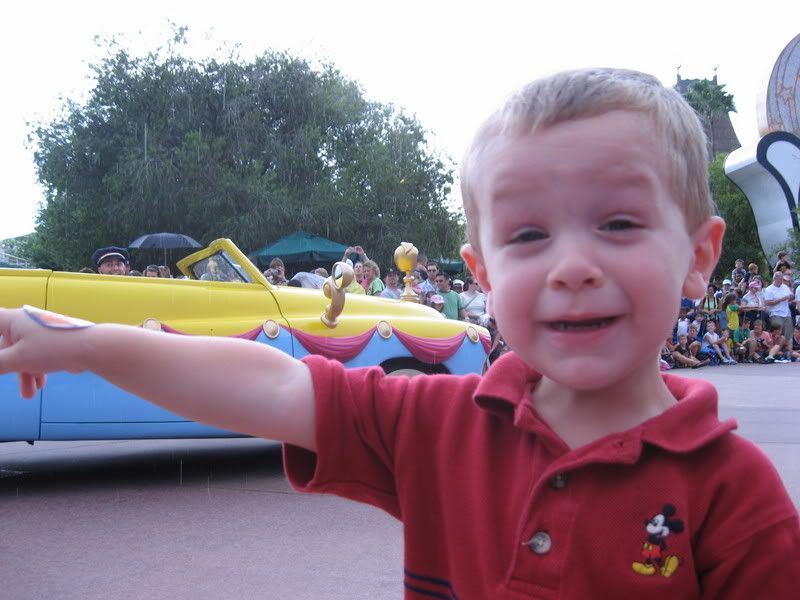 We saw Cinderella's castle...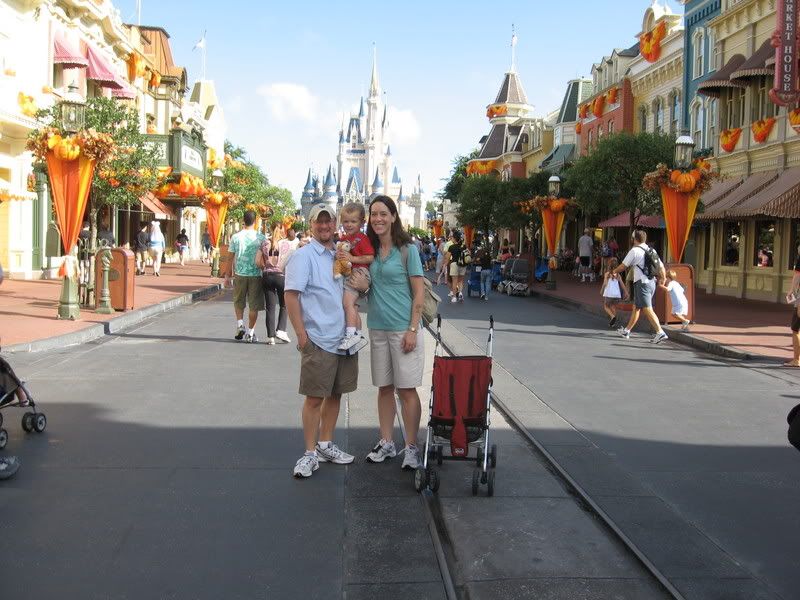 and met a bunch of characters. Roary was especially excited to meet Tigger, a famous tiger.
We went on rides. Jack especially loved the Buzz Lightyear ride, Peter Pan, and Pirates of the Caribbean (which now features Captain Jack Sparrow). We also had a great time on the teacups.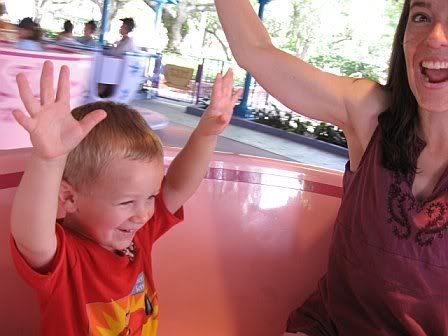 On our last night, we went to Mickey's Not-So-Scary Halloween Party, an after-hours event with trick or treating, special parades, different fireworks, and all kinds of other fun. The boys and I went as The Incredibles. Steve kept forgetting we were in costume and wondered why people were looking at us and smiling.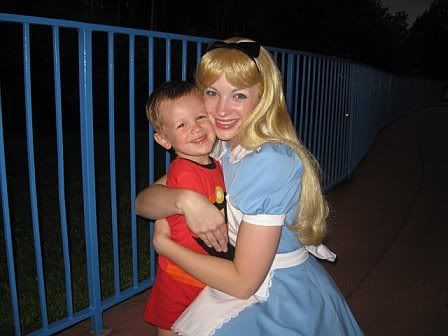 There were all kinds of just amazing Disney moments. Jack "scared" Captain Hook by saying "tick tock" to him, which amused him for days. We'd luck into great spots to watch the parades, and we found almost all of his favorite characters at one point or another. A sudden downpour of rain coincided with the chance to watch the Bug's Life movie with no wait in line. A really nice Disney cast member gave Jack a Chip pin, which he wore the next day for a character breakfast where Chip and Dale would be visiting. A woman in the gift shop saw Jack's pin and was so charmed by him that she gave him her Dale pin.
One of the best moments of the trip really summarized the experience. We were watching the fireworks, which were amazing and featured a
real live Tinkerbell
zipping from the top of the castle right over our heads. Jack was distracted by the voice of Jiminy Cricket, who was narrating the fireworks. Where was Jiminy, he wondered? Steve finally told him that Jiminy's voice was all around us, and that's why we could hear him. Jack took a moment to let that sink in, then said this:
Look, Roary! Magic!