First and most importantly, Jack had his pre-surgery CT scan yesterday. It went amazingly well. The radiologist said that they probably would not have to use a contrast dye, which meant no IV. If Jack could stay still for the scan, they wouldn't need to sedate him. The kid is not quite two years old and very energetic, so I really didn't that would be possible. But amazingly, he pulled it off, contentedly petting Roary while Steve and I sang to him. That meant the whole thing took a lot less time than we thought it would, so we celebrated with breakfast in the cafeteria, then took him to school so he could have some normalcy.
Second, Sesame Place was an absolute blast! The look on Jack's face when he leaned in to give Elmo a big hug was an incredibly happy moment for me. And, of course, I have pictures.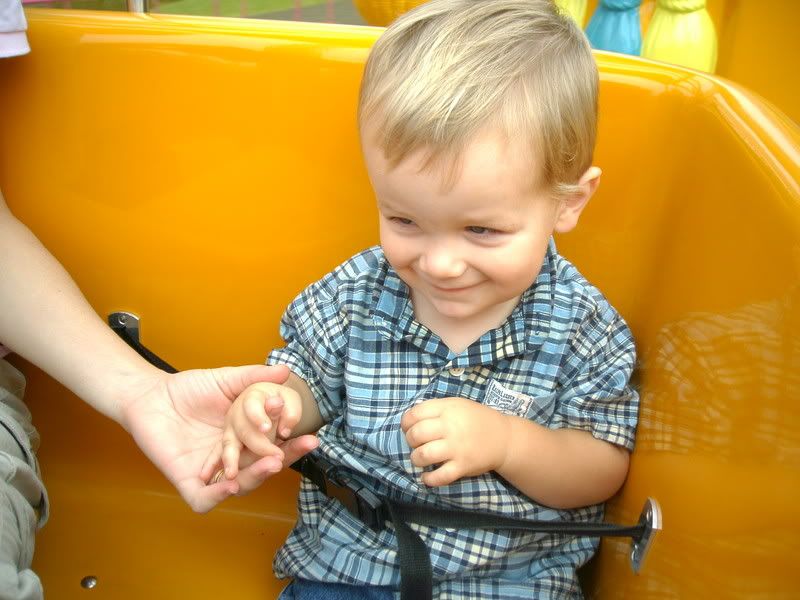 Getting ready for a ride
Watching the parade with Daddy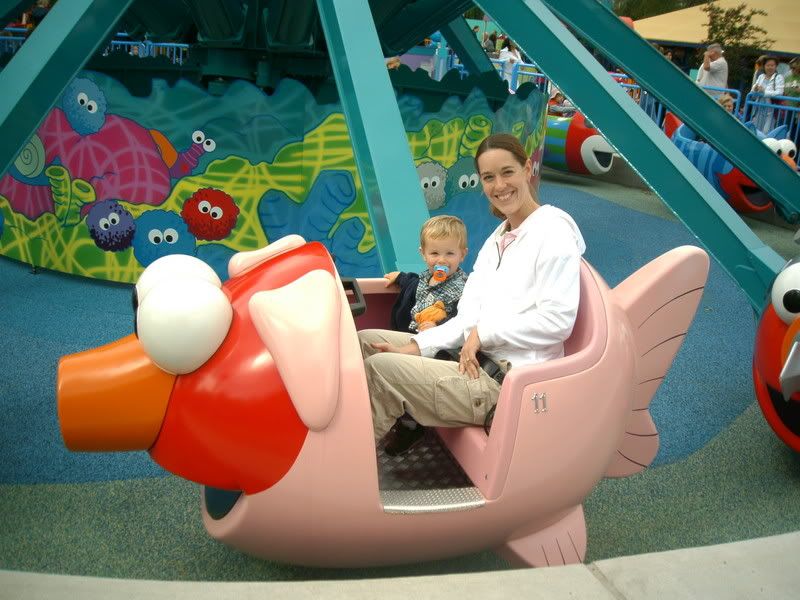 Elmo airplane!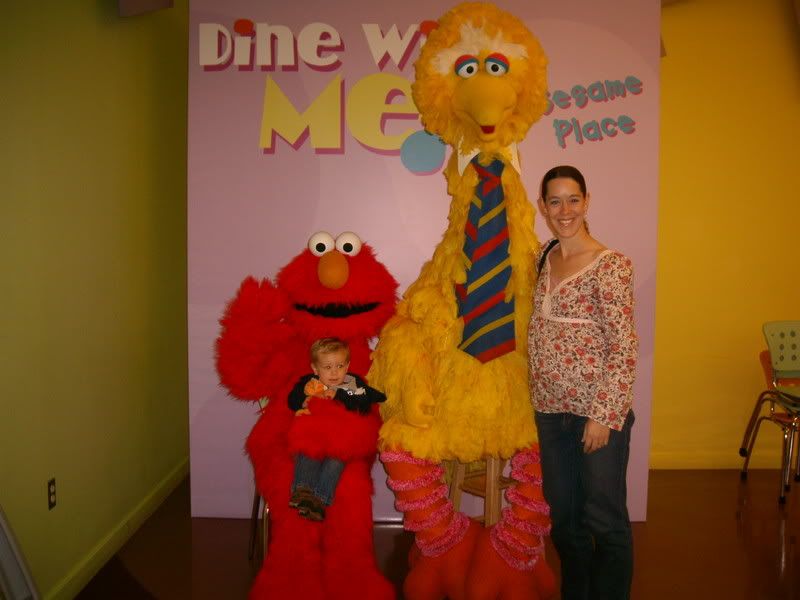 Meeting Big Bird and Elmo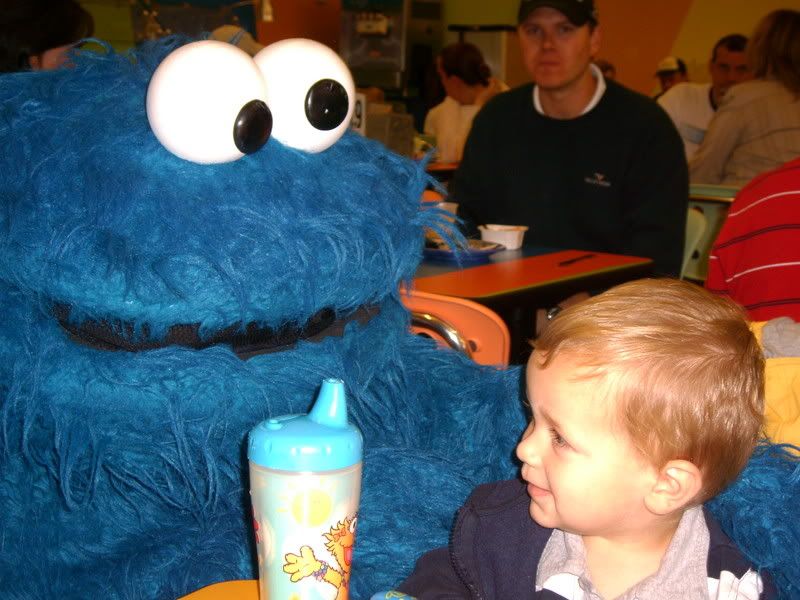 Cookie!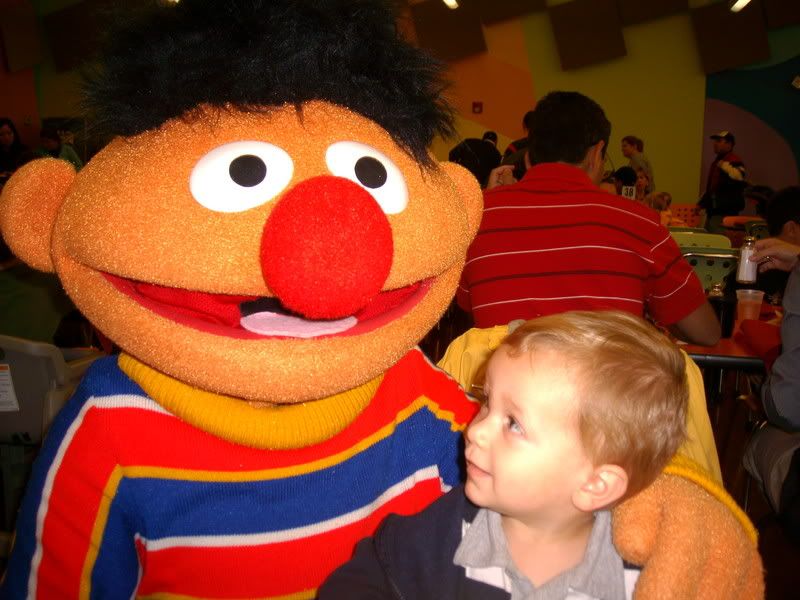 Ernie!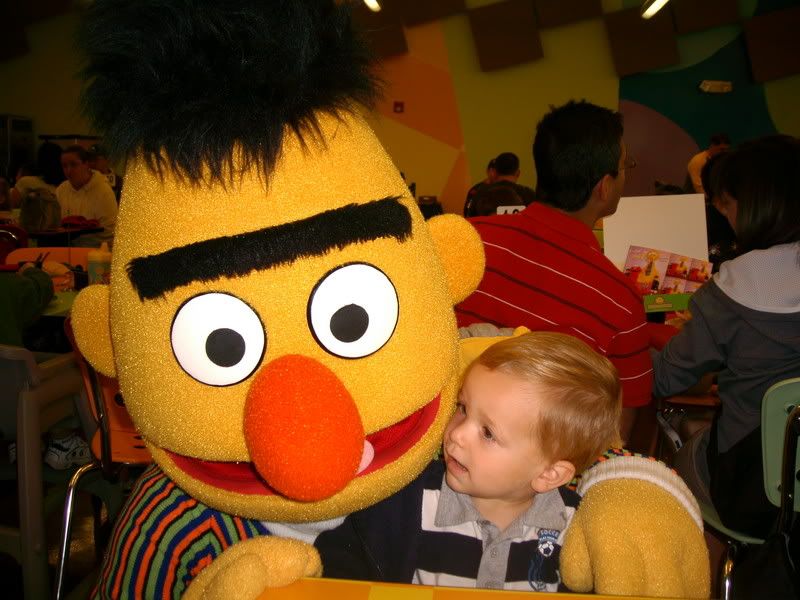 Bert!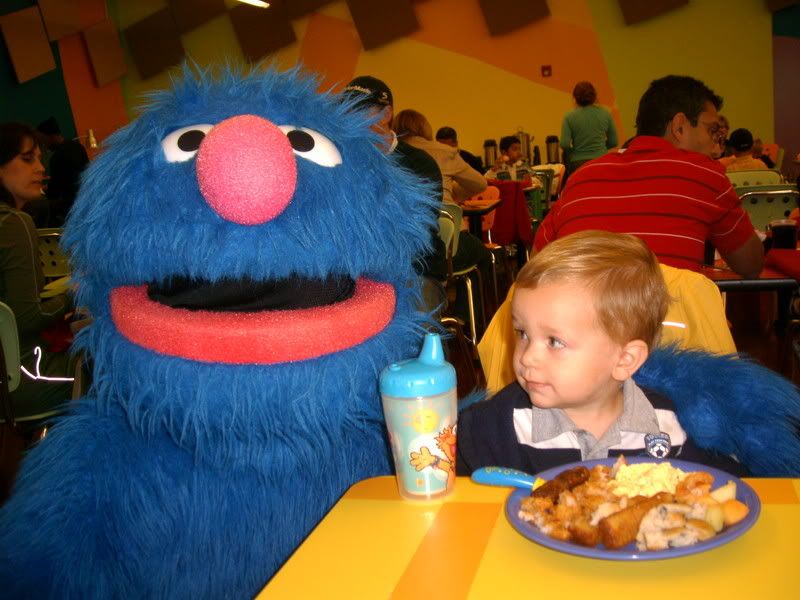 Cute and furry Grover!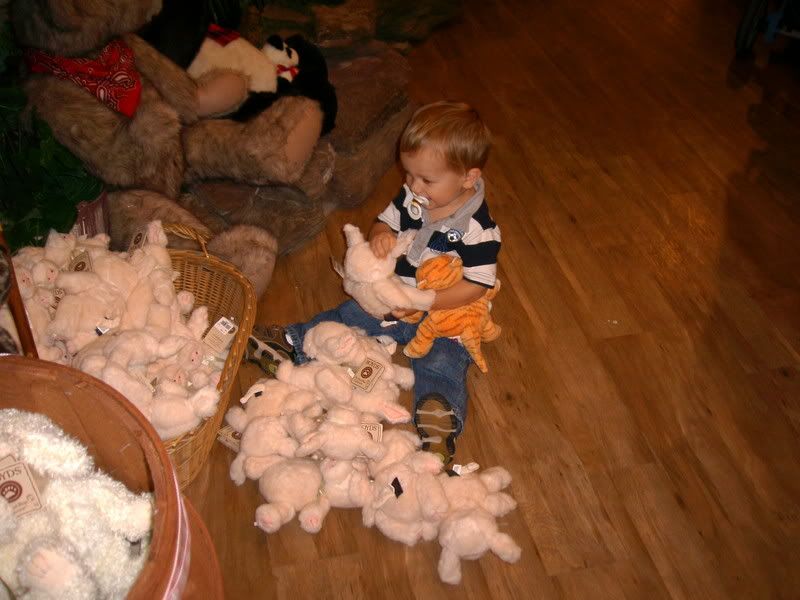 And, in case Sesame Place was just not enough fun for him, we went to Boyd's Bear Country on the way home. Here Jack has surrounded himself (and Roary) with stuffed pigs.